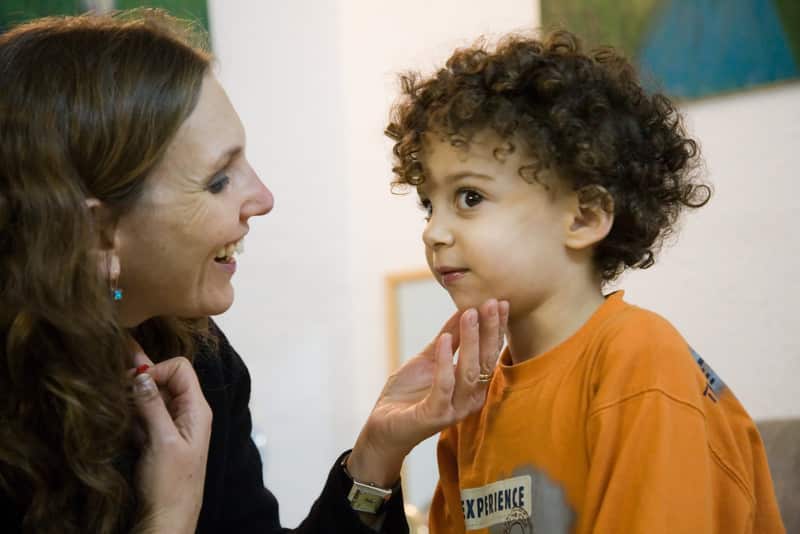 The mother of Yosef, a 3 year-old boy from Rishon Lezion called the Malki Foundation office looking for help. She had been referred by Kesher, one of the organizations with which we have worked closely for years. Her story was one we have, unfortunately, come to know only too well. Yosef was born with a disorder so rare that only a few people in the world have it. The result: significant delays in multiple areas of development (aka Global Developmental Delay). Among his many disabilities, Yosef cannot sit himself up and falls over often for no evident reason. He cannot speak and is dependent on intensive paramedical therapies to help his development and improve quality of life. These therapies should be provided at the maon (therapeutic daycare center) Yosef attends but, as Yosef's mother told us sadly, they have been without a speech therapist for months.
Not easily deterred, Yosef's mother approached her family's kupat cholim, the Israeli health maintenance organization system. The answer they received for Yosef was a resounding "no". After a lengthy appeal process, the kupa re-stated that they already pay the daycare center for these therapies, and it is not their responsibility if not provided.
The message to Yosef's mother was there is simply nothing more that can be done. It's the kind of bureaucratic dead-end that many, if not most, of the families we support face daily.
Caught in a bureaucratic nightmare, Yosef does not receive any therapy at all, and his family is still looking for a way to get Yosef the therapy he needs. For so many of the families assisted by the Malki Foundation, paying out of pocket for the therapies is not an option. It is simply too expensive.
We have now added Yosef to our waiting list of over 40 children with similar stories. It's heartbreaking to hear the same problems over and over, knowing that behind every story is a child and a family seeking help that can be easily provided – if only the system delivered.
We are working hard to raise enough money in the next coming months to accept Yosef, and the other 40 deserving children on our waiting list, into our Therapies at Home program. It breaks our heart to hear the same problems over and over, knowing that behind every phone conversation is a child and a family who needs help. We invite you to help us give these families the hope and support that they deserve.