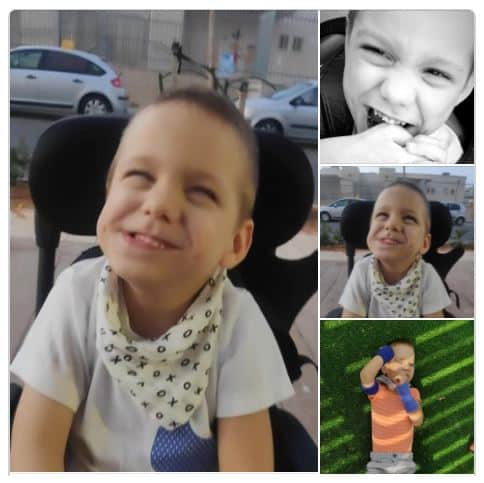 Nikita is a 5 1/2 year old boy from Southern Israel who receives physiotherapy through the #TherapistsOnWheels program with the incredible Ron Malka.
Nikita is the youngest of three children and with his captivating smile he lights up lights up everything around him. Looking at his always bright face, it is hard to understand that underneath lies a plethora of challenges. At 6 months old, Nikita was diagnosed with severe epilepsy, cortical blindness and CP which causes severe development delay.
When his family turned to us for help at the beginning of the year, Nikita was very agitated, could not control his head properly or support himself on either his legs or arms. There was no physiotherapist to work with him at his special-ed kindergarten.
The benefits of the physiotherapy sessions he's receiving with Ron are already obvious. Nikita can now sit unaided and with help is starting to take steps in his walker.