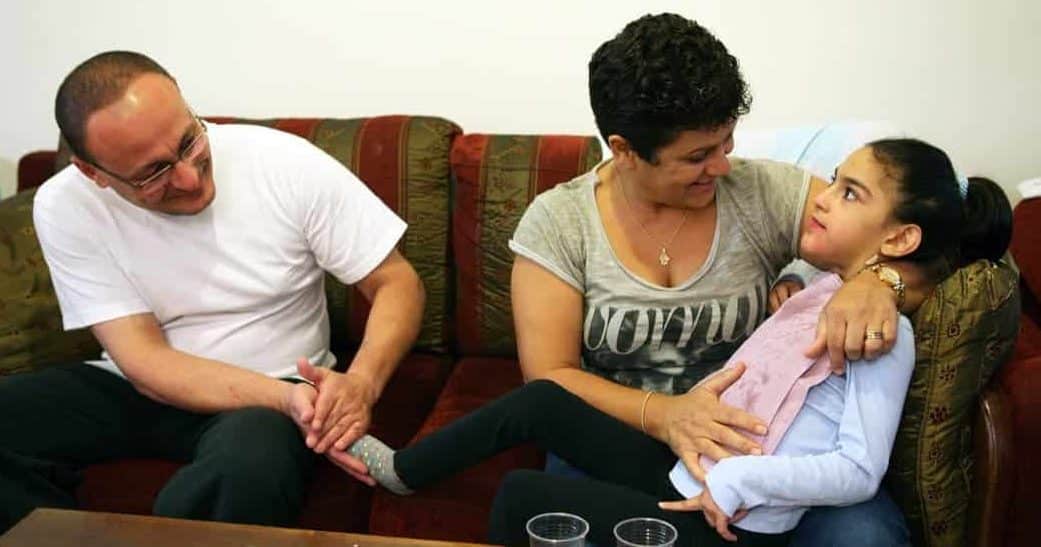 Giving is a way of life
Caring for Hodaya and her CP, epilepsy and respiratory issues is far from simple. Hydrotherapy can greatly improve her quality of life.
Hodaya's father, Shimon, says the benefits of hydrotherapy for Hodaya are indescribable. But they nearly didn't happen. He becomes emotional just speaking about the Malki Foundation's role in how things unfolded.
Zahava, his wife, says that six years ago, the health fund determined that hydrotherapy would make no further contribution to Hodaya's progress. So they stopped paying for it. "What they didn't understand", recounts Zahava, "is that hydrotherapy is essential to helping Hodaya maintain the progress she has achieved. Without it, she will regress.''
Already paying out of pocket for multiple other therapies and treatments, Shimon and Zahava simply were unable to shoulder another serious outlay. But then the Malki Foundation stepped in, providing coverage and ensuring ongoing access to these vital therapy sessions.
Over the years we have had the good fortune to watch Hodaya's family celebrate milestones together and be impressed by their generosity and spirit of giving. Zahava and Shimon believe that people are obliged to help one another, and that includes Hodaya. We recently had the pleasure of seeing Hodaya donate her hair to an organization that makes wigs for children with cancer.
Hodaya and her family are an inspiration to us and we are honored to partner with them.