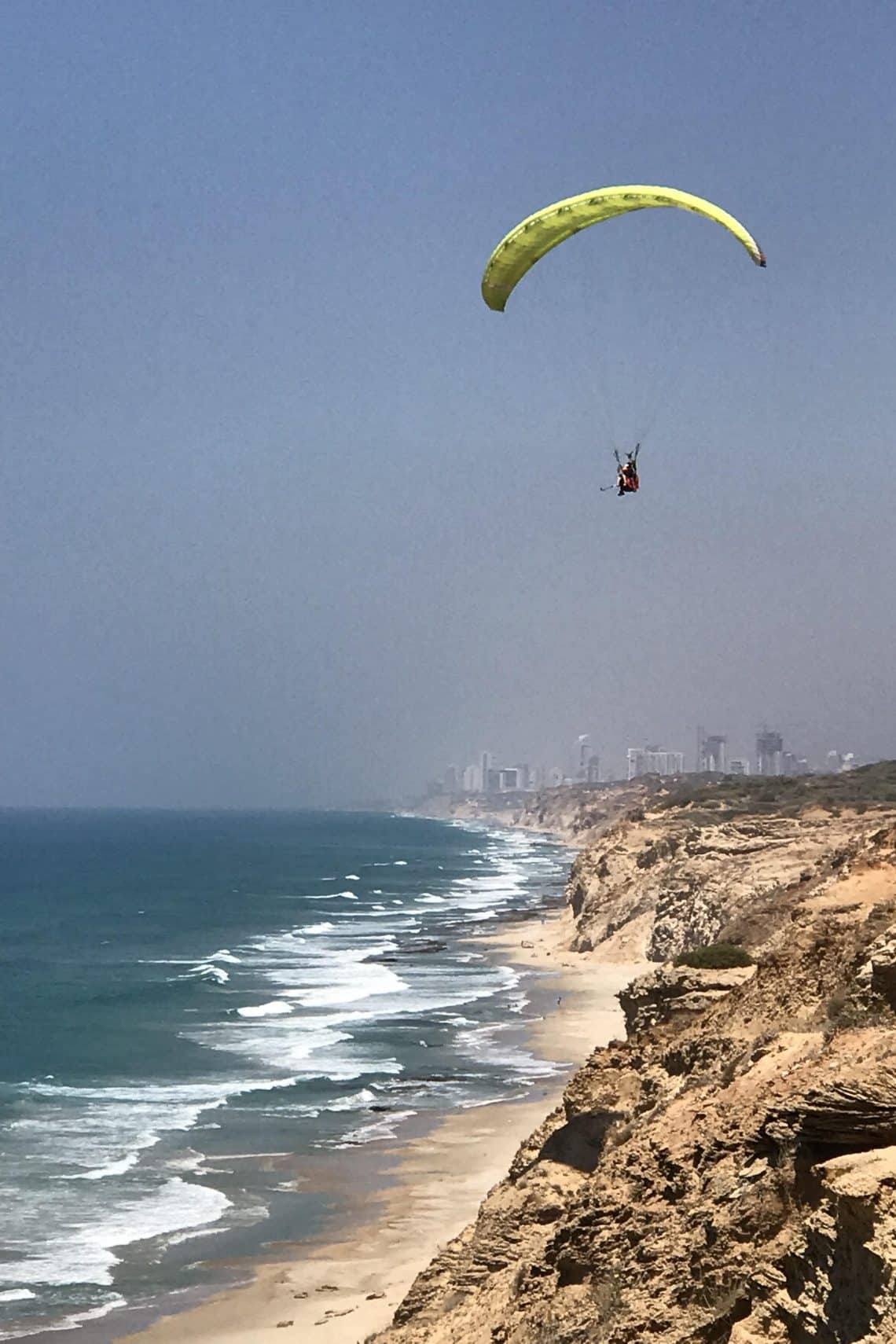 Sharon*, a talented 19-year-old, is paragliding over the Mediterranean Sea in this picture, "so happy to be free of all of the limits and the difficulties."
Sharon was born with a form of Cerebral Palsy called Spastic Diplegia which affects her fine and gross motor skills. As a result, she has difficulty walking and writing. She started receiving paramedical therapies through the Malki Foundation when she was just 5 years old.
Today, at 19 years old, Sharon has graduated from a mainstream high school with outstanding grades and currently is doing her National Service. Along the way, she has gone through thousands of therapy hours, surgery, and worked hard to excel in mainstream schools. She has fought bureaucracy to learn how to drive and wouldn't take no for an answer to get into the National Service program. To her delight, she now volunteers at a Day Center for Autistic adults and loves every minute of it.
Sharon believes in herself and her abilities because others believed in her – her family who worked hard to get her the therapies she needed to progress and supporters like you who funded her therapies. Her mother, Yotva, says that the therapies saved Sharon and helped her get to where she is today.
Thank you for supporting Sharon and so many children like her along their journey to live their lives to the best of their abilities