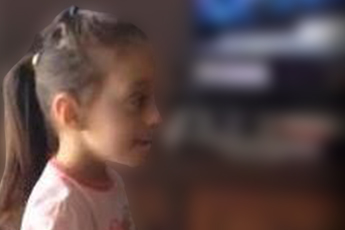 She lives with her family in the northern town of Maalot Tarchisha and thanks to the Malki Foundation receives physiotherapy once a week at home. When they started a year ago Noa could crawl and understand basic instructions. Her mother recently wrote us the following unsolicited email (translated):
"I wanted to thank you from the bottom of my heart for the help you give us with my daughter Noa's physiotherapy over the last year. She is improving all the time, and in the last couple of days, even manages to stand for a few seconds by herself. With the intense physical therapy she receives, Noa will continue improving. Thank you very much and please continue helping children that need it. "
The latest update from her therapist that said Noa can now take a few steps with the help of a walker. Thanks to the support of the Malki Foundation and the dedication of Noa, her family and therapist, Noa is now able to walk.