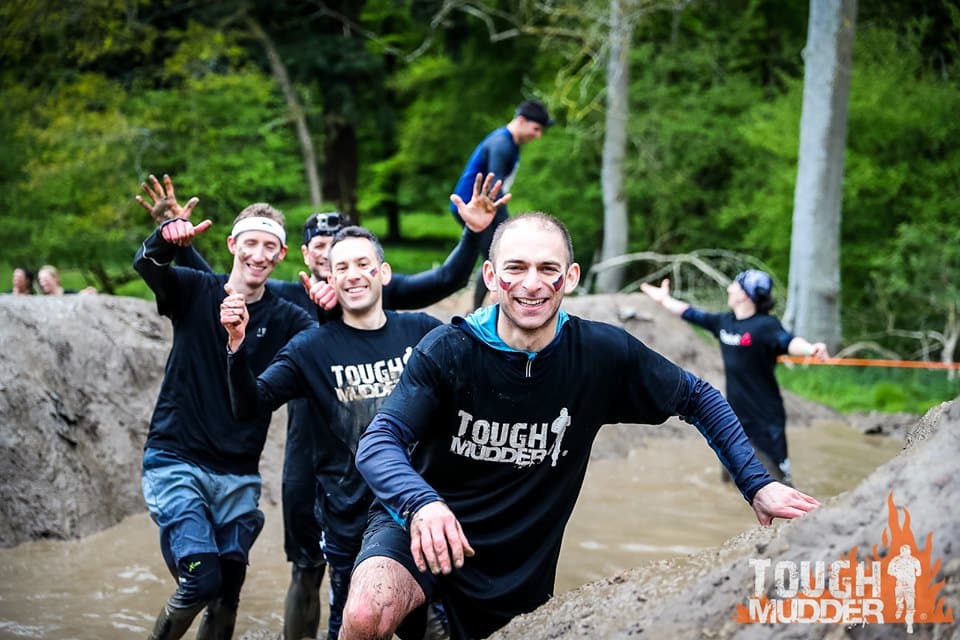 Busy for a good cause
The UK social calendar is practically at capacity and we couldn't be more excited!! We have competitions, marathons, and bike rides to welcome the warm air. The grand kick off was at London's Tough Mudder competition in May to be followed by The Maccabi GB Community Fun Run this weekend and Prudential RideLondon the London to Surrey in August.
Mudders of the highest order
The Tough Mudder competition was led by our very own Rob Taub and on May 5th. The magnificent team participated to raise money for the Rosh Pina School as well as for new equipment for our CELL program. To refresh your memory, CELL is our Children's Equipment Lending Library that helps our Malki Foundation community get access to the equipment they need without having financial worries about how they will be able to afford it. Our band of Mudders dominated the muddy, nine-mile course that included 25 obstacles like ice water, a 30-foot pyramid, rope climbs, fire, and electricity. The training wasn't easy and the course was challenging, to say the least, and we'd like to thank each and all ten members who participated for their dedication and hard work for the Malki Foundation.
Running for fun and disabilities
Our next event taking place this weekend will also feature Rob as he runs to conquer all in another competition. In The Maccabi GB Community Fun Run participants run 1, 5 or 10K to raise money for their selected cause. Registration is still open and if you're in the area on Sunday, June 23, stop by and cheer on #TeamTaub from our booth, which will be filled with all types of cheer gear, as well as try your chance at a cycling competition to win a brand new Fit Bit!
Cycling about for a good cause
Last but not least, the end of summer will be marked by the Prudential RideLondon. The event is a festival of cycling with more than 100,000 participants and takes place on the first weekend of August. This is the festival's seventh year, an event that combines both family-fun cycling with the actual participation of professional cyclists. More information to follow on how to get involved.