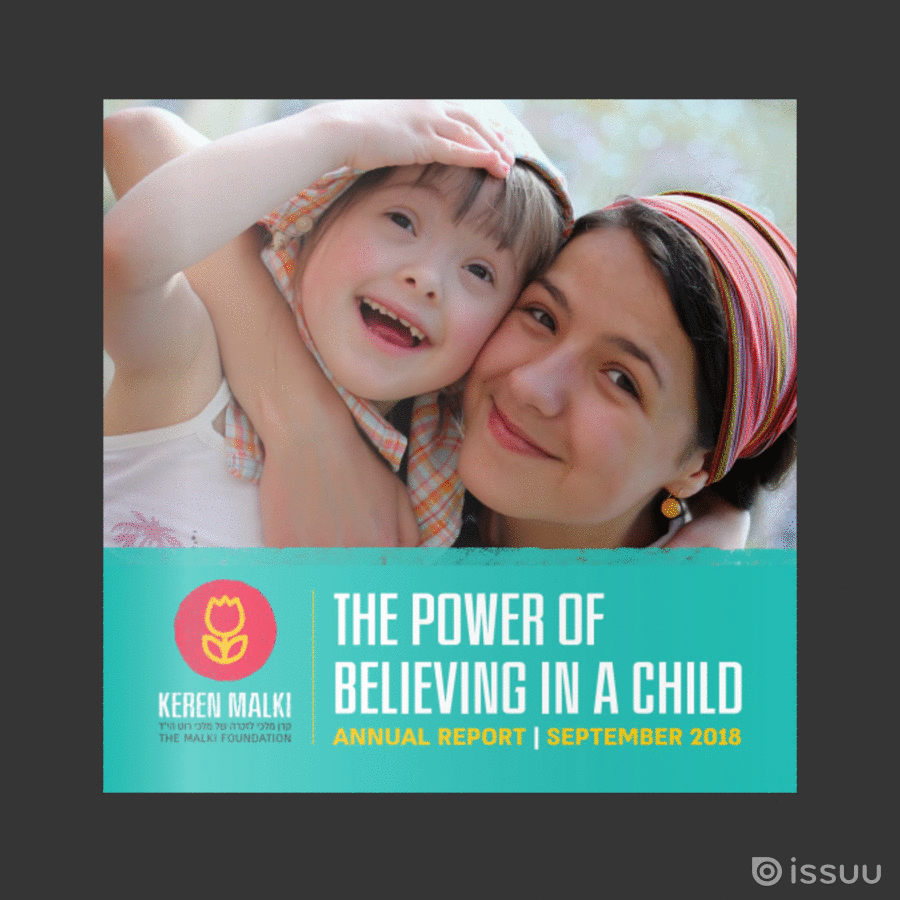 By now you will have hopefully received the Malki Foundation 2018 Annual Report in your mailbox. If you haven't received it, or if you would like to share this beautiful booklet with others, you can now access the report online.  In addition to detailing the Malki Foundation's important accomplishments over the last year, this attractive booklet also tells the stories of the children we help and the therapists that treat them.
Please here to read the Annual Report and share it with your friends.
Wishing you all a Shana Tova uMetukah and sending heartfelt thanks to our supporters who have donated in honor of the new year.