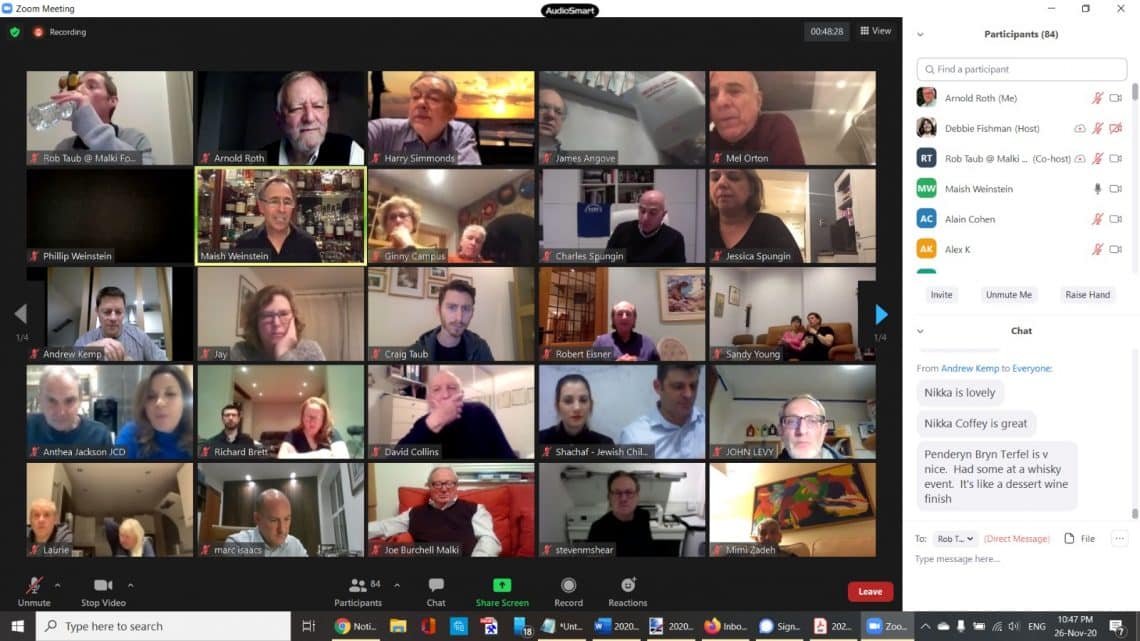 Over 80 people participated in the Malki Foundation UK and Jewish Child's Day virtual whisky collaboration last Thursday evening. Thanks to the whisky samples provided, treats including biltong and chocolate, plus the brilliant & knowledgeable Maish Weinstein everyone was pleased, satisfied, informed, amid lots of goodwill.
The event raised significant funds which will be shared between both charities to support children in Israel, and is a great help during this challenging pandemic.
Thanks to all those who attended and please keep an eye out for our future events.