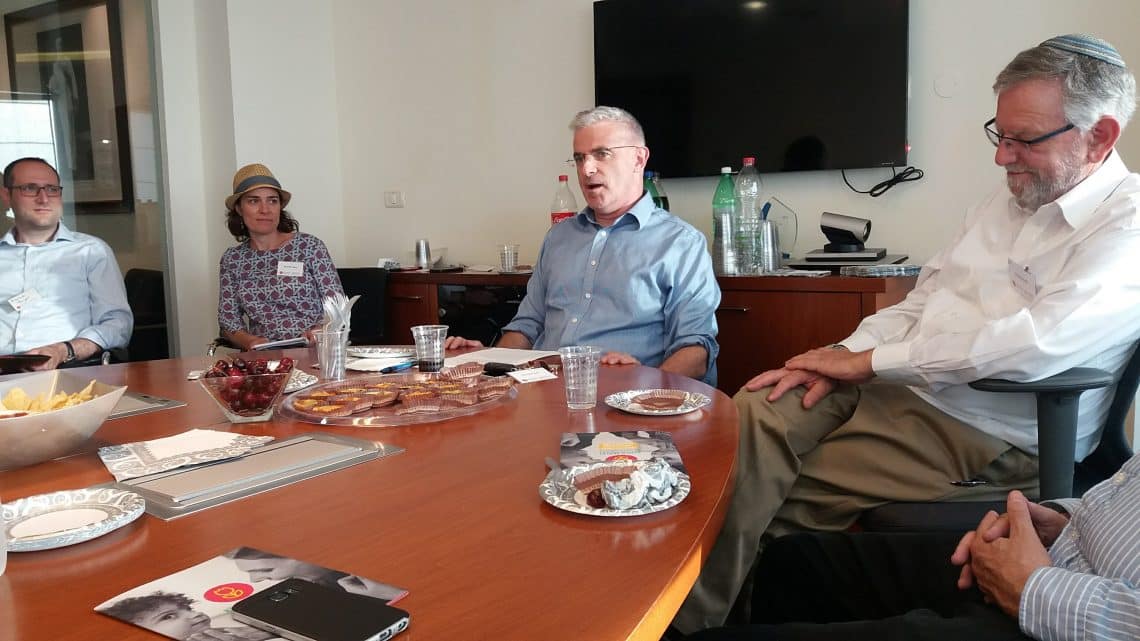 This past week, the Malki Foundation hosted an intimate gathering with Daniel Taub, former Israeli Ambassador to the UK.   The awareness-raising event took place at the Asserson Law Offices in Tel Aviv with a stunning view of the Mediterranean Sea and the Tel Aviv skyline.  During the event, Mr Taub spoke about how representing Israel made his experience unique to that of other ambassadors.   He described the emphasis he placed on focus on cross-cultural and interfaith activity, including teaching Bible and Hebrew study classes in Westminster Abbey and at the Church of England Synod and hosting joint Hanukah party with the Greek Ambassador!  Finally, he spoke about the difficulties and the delicacies of being under great scrutiny as Israel's representative to the UK.
After Mr Taub's captivating presentation, Arnold Roth, The Malki Foundation's Co-founder and Honorary Chair, shared some of his experiences as a father of a child with severe disabilities in Israel.  He recounted the shortcomings of the health and welfare systems in providing children with disabilities the services that they require to live a better life, and the Malki Foundation's role in filling the gap.  Arnold also spoke about his daughter, Malki Chana Roth z"l, a special soul who brought light and kindness to the world, and, in whose memory the Malki Foundation carries out its important work.
We would like to sincerely thank Daniel Taub for taking time out of his busy schedule to share his experiences with us and Trevor Asserson, Lisa Green, and Nicola Field for their hospitality at Asserson Law.  If you would like to find out about upcoming events at the Malki Foundation, please send us a an email at events@kerenmalki.org and will be sure to add you to our list.