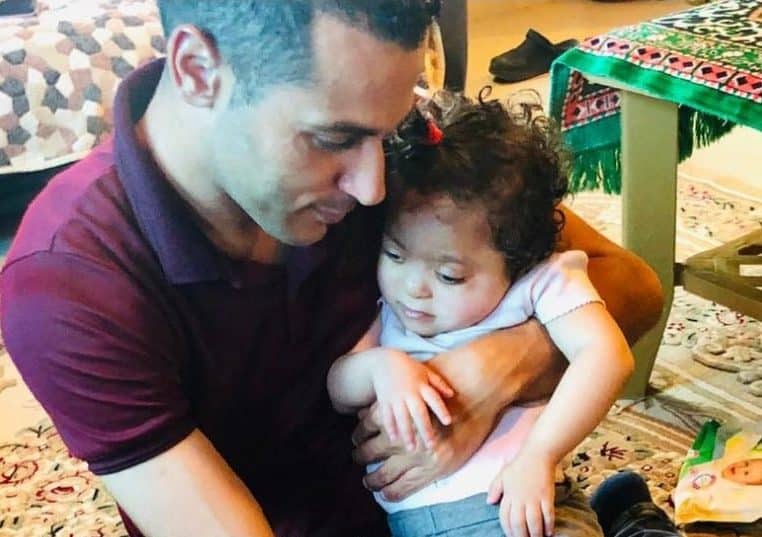 Ahmad Mutlaq, Physiotherapist, Zlata Hersch Memorial Therapists on Wheels program
There is a chronic and serious shortage of therapists in Israel's south. Ahmad Mutlaq, recognizing this, chose to do something. A highly trained and dedicated physiotherapist from a northern Israel village, Kfar Bi'ina, he decided to bring his skills to children in southern Israel. As a Malki Foundation Therapist on Wheels, Ahmad travels hundreds of kilometers each week among the remote communities of Arad, Ar'ara and others.
What does he like most about his job? "Any progress, no matter how large or small, gives me the best feeling in the world." It reminds him, he says, why he decided to become a physiotherapist in the first place.
Two of the children Ahmad currently treats for the Malki Foundation are from the ultraorthodox Haredi community of Arad. Leah, 4, has Emanuel Syndrome which causes severe intellectual and physical disabilities. Daniel, 3, has severe neurological damage, epilepsy and quadriplegia. Both sets of parents speak emphatically about Ahmad's compassion, dedication, professionalism. They say they are thrilled with the progress they are seeing. Since Ahmad began working with Leah on a weekly basis, her muscle control has greatly improved. She now sits unassisted. Next goal: to take a few steps with no support other than a walker.
Ahmad's role in the rather different life of little Leah and her family is not exactly an everyday thing in today's Israel. In a country where differences and the boundaries among society' groups are overcome only with great effort and uncommon luck, Ahmad's skills play a crucial role. He's helping to make a real positive impact, in the lives of children with difficult and complex special needs. We're proud he is part of our team.