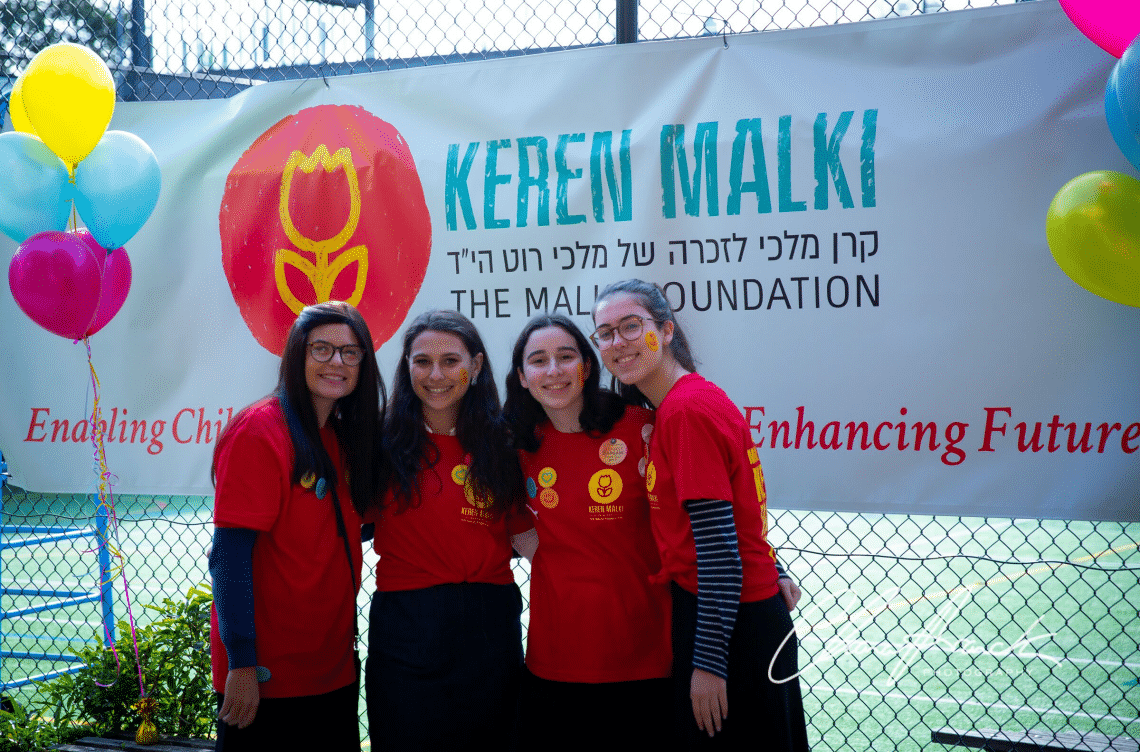 We are so humbled by our dear friends in Melbourne, Australia who dedicated their time and energy to raise funds and awareness for The Malki Foundation's so that we can continue to help families all over Israel. The students at Beth Rivkah Ladies College, led by their Tzedakah Captains, hosted a Biggest Bargain Super Sale on Sunday, June 16th, selling clothing and homewares while also providing fun such as face painting and refreshment sales. 100% of the proceeds from the event were donated to The Malki Foundation. The event was packed and lively and more pictures can be seen here. Afterward, we received a beautiful thank you letter which sums up the feeling of the day.
"Dear Keren Malki,
At the beginning of the year, when we, the Beth Rivkah Tzedakah captains were sitting and planning, we needed to determine which organisation we would dedicate our significant fundraiser of the year to. Keren Malki was high on the list due to it being an organisation assisting our brothers and sisters in Israel, particularly families faced with challenges associated with children of special needs. Ultimately, Keren Malki became our charity of choice.
The Keren Malki Super Sale was the first of its kind at Beth Rivkah. Sorting all of the donated clothes and setting up the sale tables the night before, when dozens of students volunteered their free time despite their heavy workloads was truly overwhelming. To witness so many of our friends give up their Motzei Shabbat to support our cause was both humbling and heart-warming.
The support and generosity of Melbourne's Jewish community has been remarkable and beyond anything we could have imagined. The abundance of clothes and homeware donations, as well as snacks and prizes from numerous small businesses in the community was so encouraging and profoundly appreciated. We felt that we truly had the backing of the community behind us. We also received such positive feedback from members of the community about the sale, which continues to convey their deepest gratitude.
As Tzedakah captains, we aim to assist as many people and organisations as we can, so being able to not only assist Keren Malki but also those in our very own community, was extremely rewarding. Looking back at the fundraiser, we gained a deep sense of self-satisfaction and achievement, raising money for such an esteemed and beautiful organisation. We are so proud of our community for assisting us with such substantial proceeds and also feel immense pride in our school and ourselves for being able to actualise this mammoth initiative.
We would, therefore, like to thank Keren Malki for your support as we navigated our way through the Super Sale. We are truly grateful for supplying us with the t-shirts, badges, and merchandise, which really added to the atmosphere on the day and for the support via email. Mr. Ralph Greenberger's involvement and support was also very valuable. We are so inspired by the work that you do to assist families in Israel in need and feel very privileged to have had the opportunity to be a small part of it.
We hope that the money that we raised, over $3000 Australian, will assist with your wonderful work. We wish you continued Hatzlacha and hope to be involved with Keren Malki again in the future.
Best regards,
Yael, Aviva and Faygi – Beth Rivkah Tzedaka Captains, 2019."