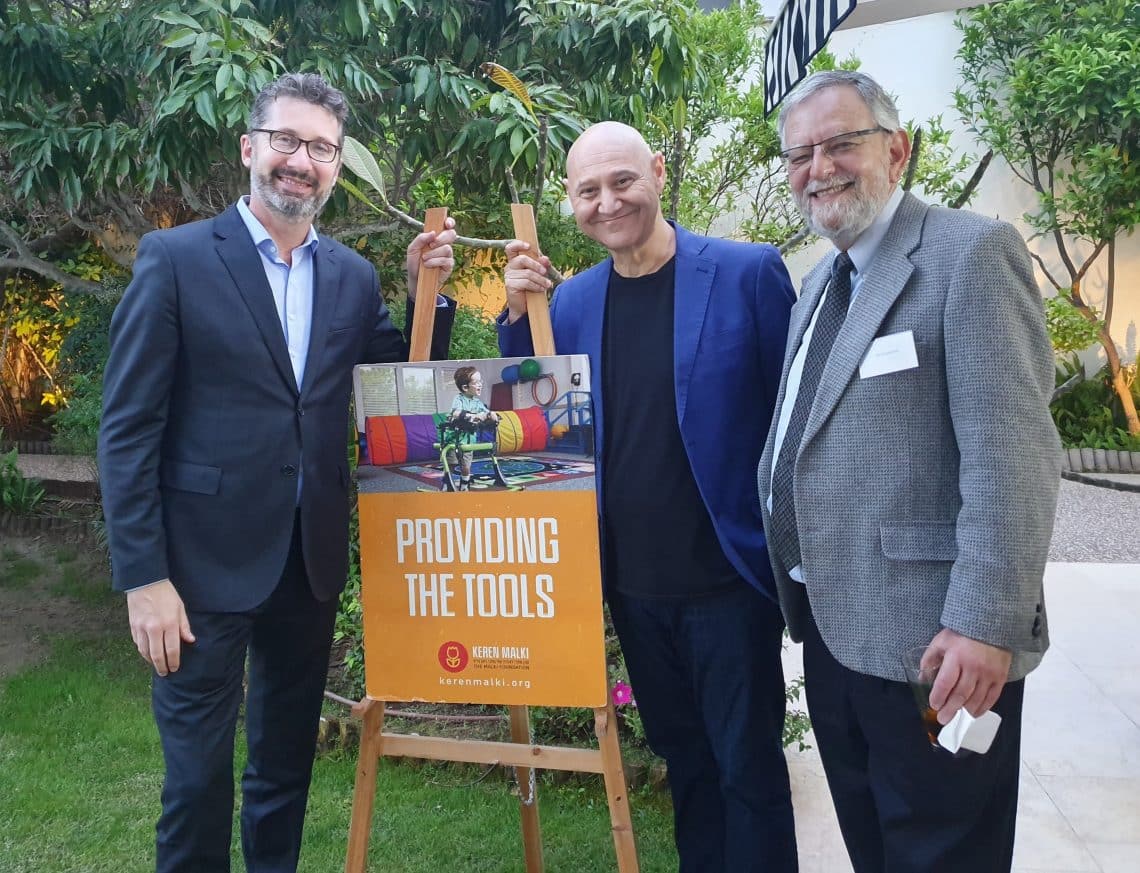 A Family Who Stayed Together
Ori was born with severe disabilities and is unable to walk. His parents decided 18 years ago that they wanted to raise him at home. Looking back, they have no regrets. Ori receives three kinds of paramedical therapy today (partially funded by the Malki Foundation) and with all the challenges he faces in life, he is thriving. So is the family.
Ori's father spoke movingly at an event honoring the Malki Foundation at the official residence of the Australian ambassador to Israel on a warm evening in May. Ambassador Chris Cannan, a staunch supporter of the foundation's work, was the generous host. Guests were entertained by the talented Yair Nitzani, one of Israel's best-known television and music industry figures.
In his words to those present, Ori's father expressed gratitude to the Malki Foundation for understanding the needs of the family and for funding Ori's therapies, all while allowing them to make the choices of what is best for their son.
Among the guests were Doron Shalit, Chief Executive of GSK Israel; Dr. Itzhak Siev-Ner of Israel's Ministry of Health; Nadav Tamir from the Peres Center, and Dan Krasnostein, a Square Peg Capital partner.
Supporting Each Other
Speaking afterward, Malki Foundation chairman Arnold Roth said: "It's a privilege to provide non-sectarian support via equipment and therapies, as we have for nearly 18 years, and to do it in the name of our loved and greatly missed child. We made aliyah from Australia where my daughter Malki and I were both born. Ambassador Cannan has been terrific in the interest he takes in the Malki Foundation's work and in his public expressions of support."
Mr. Cannan said that he is happy to be associated with organizations such as the Malki Foundation, "because in Australia we take disability seriously and recognize the need to care for special needs children in the home."