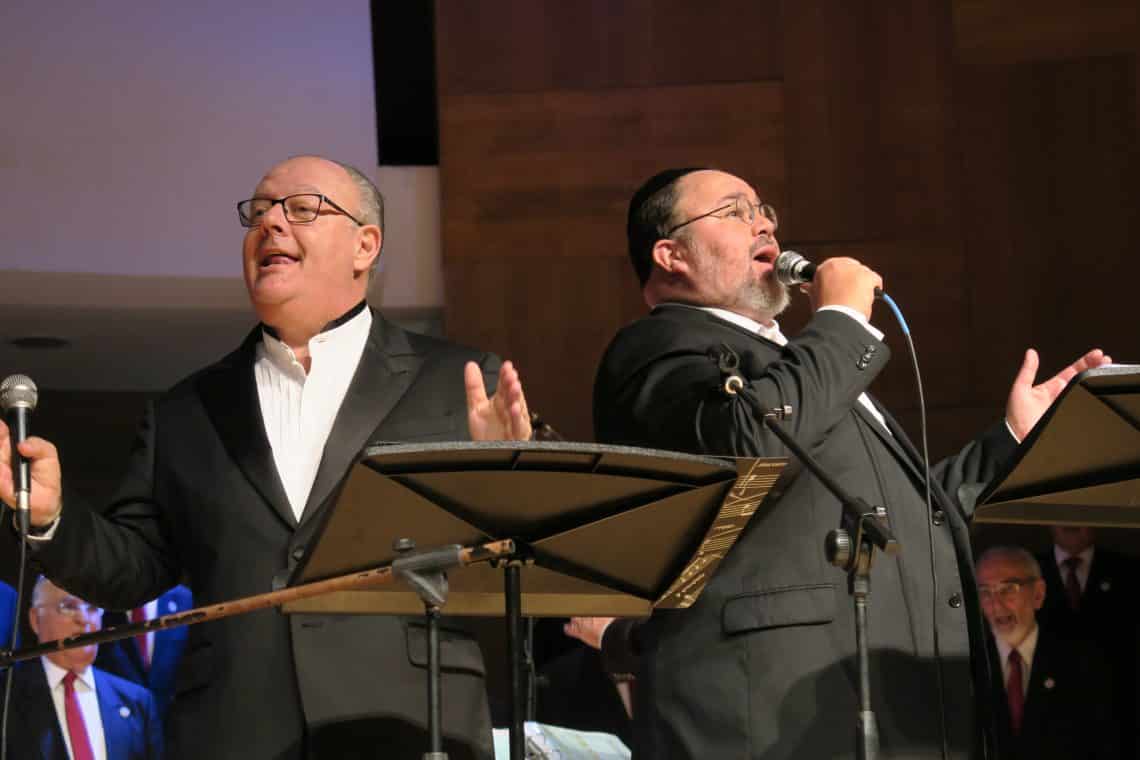 Concert Report: A wonderful evening was had by all
We are, once again, happy to report another beautiful evening of music and friends, during our 3rd Annual Ra'anana Rainbow of Music benefit concert a little over a week ago.  Over 250 supporters came together to enjoy the harmonious melodies of the Ramatayim Men's Choir together with esteemed musical guests Avremi Roth, Shlomo Gronich, and Colin Schachat.  Our annual Rainbow of Music concerts in Ra'anana and Jerusalem are a significant source for the funds we use to provide children with disabilities in Israel with the therapies they need.
Testimony to the role we play in children's lives
Between musical numbers, the guests also heard more about the critical role that the Malki Foundation plays in empowering parents to care for their children with disabilities from our founder, Arnold Roth, Sharon Zinger Orbach, Netanel's mother, and Chris Cannan, the Australian Ambassador to Israel. We thank these esteemed guests for taking the time to come and give their personal testimonies to the unique and essential role our programs play in the lives of children with disabilities and their families.
The proceeds – sponsorships, seat sales, raffle tickets – of our Rainbow of Music events are among the most important fund-raising activities the Malki Foundation undertakes each year. We greatly appreciate everyone in attendance, both performers and members of the audience, for their participation. We thank you all on behalf of the many families raising a child with serious disabilities who will benefit from the event's success.
Thank you!
For your viewing pleasure
In case you missed it, or would like to hear the songs again, we have put together a highlight video for your viewing pleasure.
You can also access the videos for the full concert by clicking here and here.