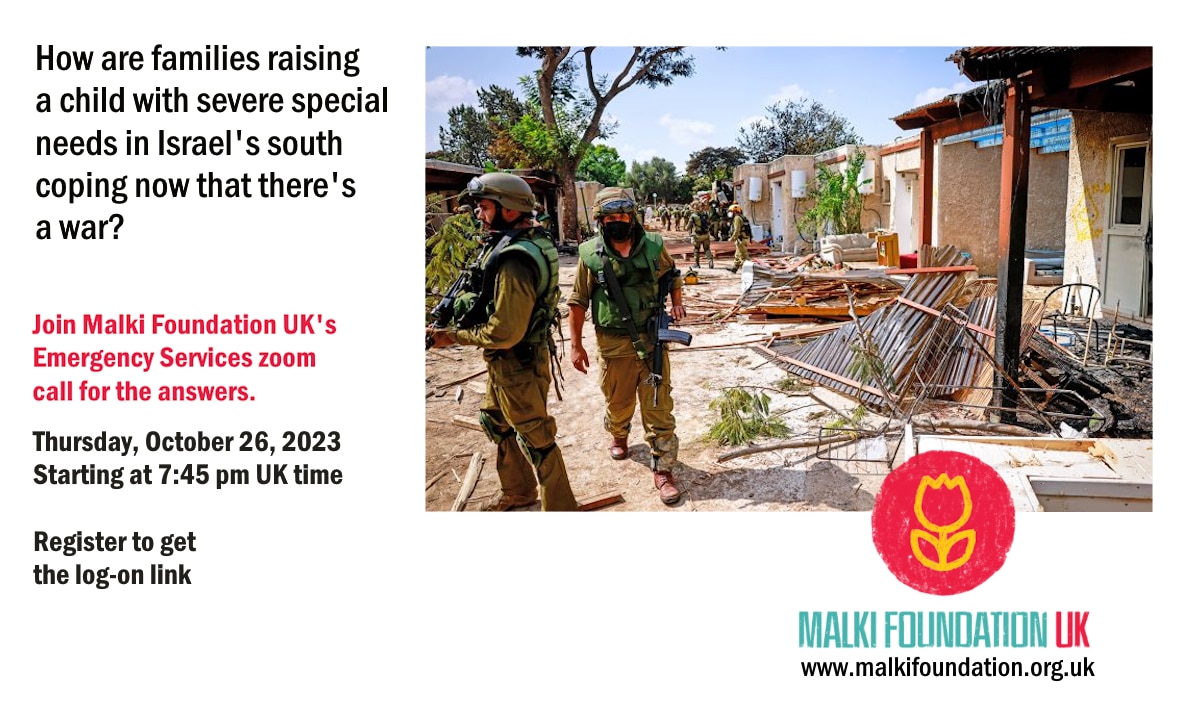 You are invited to an emergency services update focusing on the families in Israel's southern border communities
The war that erupted on Shabbat, October 7, 2023, has upended Israel and the region, as well as Israeli families from every part of the socio-demographic spectrum. The work of the Malki Foundation is suddenly more challenging and dramatically more relevant. How we are now intervening to help families in Israel's periphery, especially the south, is an absorbing narrative we believe you will want to know about.
Via Zoom from London, Geoffrey Hartnell, the chair of Malki Foundation UK's board of trustees, will lead a conversation with two guests in Israel: Arnold Roth, who with his wife Frimet founded the Malki Foundation and serves as its honorary chair; and Ely Cohen, who directs Malki Foundation's activities from Jerusalem.
On the agenda • The difficulties the Malki Foundation faces following the horrendous attack on Israel by Hamas • The impact on families and children with severe disabilities and the essential therapies we deliver • How in these new and difficult conditions we aim to help these families get through the trauma.
You are invited to join the conversation!  Register now to reserve your place in this Zoom live event.
Thursday October 26, 2023
7:45 pm UK time
A link to the online Zoom event will be emailed to you once you register.
For further information, contact Alison Cohen at alison@malkifoundation.org.uk